Shaftesbury Fringe organisers say that the three-day event is now England's third-largest open-access arts festival, based on performance numbers. When artist registration closed on Thursday night, 139 separate performances had been booked, a massive increase from the 83 events offered as part of the 2017 schedule. Only Brighton and Manchester offer larger fringe festivals in England with more performances.
Shaftesbury Fringe founder Andy Tebbutt-Russell says that once a fringe festival reaches a certain size, then word gets out and more acts come forward.
This year a significant number of comedians have registered, including Australian stand-up Heidi Regan. Heidi won the BBC's 'New Comedy' award in 2017.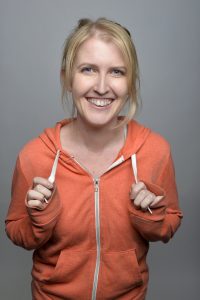 Andy says the timing of the event is critical. "It's one month before Edinburgh and that allows comedians to test their new material in Shaftesbury. Stand-ups can't rehearse alone, at home. They need an audience to gauge which material is funny. That's why the timing of Shaftesbury Fringe is perfect," he says.
New additions for the 2018 Shaftesbury Fringe include a free childrens' hub in the Abbey Gardens on Saturday 30th June. Critically acclaimed children's theatre company Paddleboat will headline a programme of shows, activities and events designed especially for kids aged between 4 and 12 years of age.
Shaftesbury Fringe takes place across 25 venues, ranging from an estate agents office to a coaching inn, a hidden walled-garden and an Abbey founded in the 9th century.
Each of the venues is within walking distance of all other performances spaces.
The event is being held from Friday 29th June to Sunday 1st July 2018. There's more information at www.ShaftesburyFringe.co.uk