Shaftesbury's tourism leaders are advising people who want to visit the town for Fringe 2018 to book their accommodation early.
The team organising the performance art weekend has announced the third annual Fringe Festival will take place from 29th June to the July 1st 2018.
David Taylor, Director of Shaftesbury Tourist Information Centre, says that weekend is a popular wedding date and accommodation spaces in and around the town can get block booked.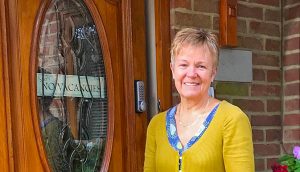 Chairman of Shaftesbury Tourism Association, Anne Giberson, recommends that Fringe visitors search shaftesburytourism.co.uk to find guesthouse, hotel, self-catering or camping places. "There's a map that displays how close our members' accommodation is to the town Fringe venues," said Anne. "It's possible to check availability and book some properties online too."
Mrs Giberson feels that Shaftesbury Fringe has the potential to boost visitor numbers and says the "amazing" event "has become better and better each year."
Joint-Chair of the Fringe committee, Sue Allatt, says that the Fringe weekend is a great time for visitors to discover Shaftesbury on a short break.
"In 2018 we'll be offering a bigger programme of events featuring talented local artists and performers from across the country. On Sunday, the traditional Gold Hill Fair will be another highlight of the weekend. Fringe is delighted to be working again with the fair's organisers, the Rotary Club. Together, we'll offer three packed days of entertainment, which will be worth visitors traveling to," Sue said.