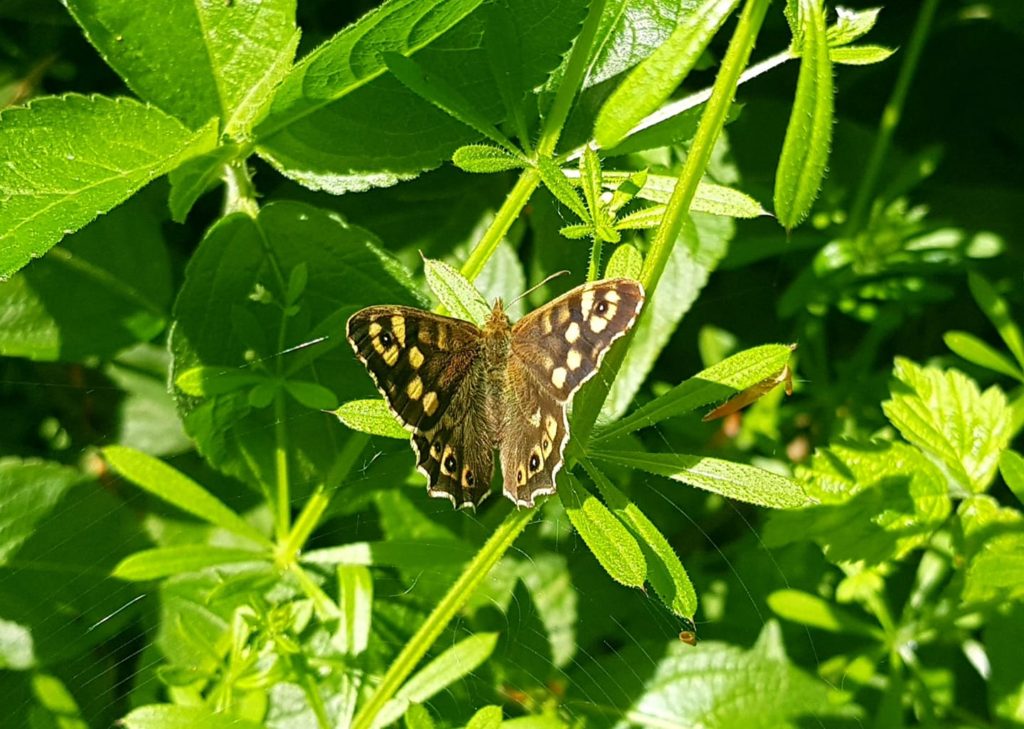 1 May's image comes from Ann Mallett
What a beauty!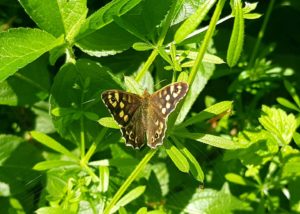 30 April's image comes from Allan Gates who found these two lambs loving life along Bowbridge Lane.
Anyone come up with a caption?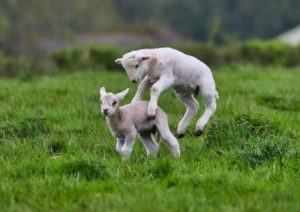 29 April's Picture comes from Sandra Trowbridge.  She thought this would make us all smile.
This green lady has her feet in the Stour at Milton on Stour.
28 April's image comes from local author Della Galton.  Her adorable pup Ella is out for a walk in Bluebell Woods.
Della's new book 'Sunshine over Bluebell Cliff'  is out today.  A fabulous read for these days in lockdown.  I wonder where she got that title?
We hope once lockdown is over and we can deliver the Gillingham & Shaftsbury Guide again we will be able to interview Della and ask her about all her novels and her local writing classes.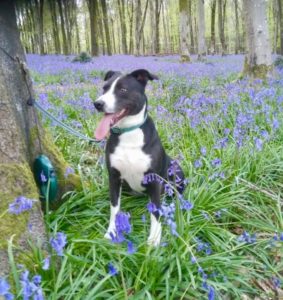 Gemma Darby sent us this photo looking down from Shaftesbury.   What a great view and what a good dog.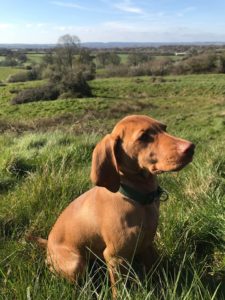 Jane Seymour captured this amazing sunset in Motcombe and who knows what the dog might do next… so tempting!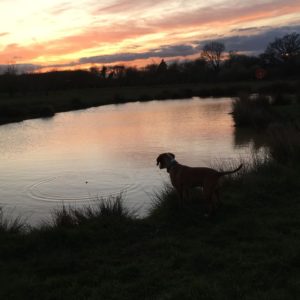 Our first photo comes from Jeannie Pryce-Davies who found these two sleeping peacefully near Bay Road.  Enjoying the sun with not a care in the world.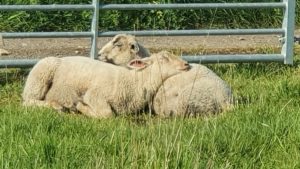 Please note all copyright remains with the photo takers and we have permission to post them on here.