Young Gillingham woman raising money to support voluntary work in Cambodia
Rowan Mackain-Bremner, from Gillingham Dorset, is raising money to support a project that tackles poverty in Cambodia, where she will be volunteering for 10 weeks.   Rowan, 22, will travel out to Cambodia on 6th May this year with international development organisation VSO, as part of the UK government funded International Citizen Service (ICS) programme.
She will work in partnership with Cambodian volunteers to help lift some of the world's poorest communities out of poverty. The project aims to improve accountability of schools and participation of youth, increase the employability of the youth and increase their voice and that of marginalised groups in Council decision making. She will also be living with a local host family, to fully immerse herself in the local community and gain a better understanding of the challenges they face.
Before Rowan leaves for Cambodia she needs to raise £800 for VSO.
Rowan said: "I can't wait to get to know the community I will be working with. I'm excited to be involved and hopefully enable young people to have 'Choice, voice and control over their lives'. I have never been to that part of the world before, so it'll be really interesting to meet the Cambodian volunteers and find out about their home. I feel extremely lucky to be a part of an organisation that is making an impact across the globe."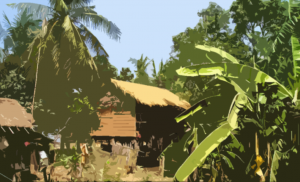 "I have raised £750 so far, selling crafts at the Gillingham Country Market and generous donations of individuals. I am hoping to smash my target with a Cambodian themed Quiz Night!"  This will be  accompanied by a raffle and Cambodian-style food. The money Rowan raises will help to make sure that communities in developing countries continue to benefit from the work of future volunteers.
If you can sponsor Rowan in any way, please visit
https://www.justgiving.com/fundraising/rowan-to-cambodia
ICS allows young people aged 18-25 to make a valuable contribution to sustainable development projects in Africa, Asia and Latin America.  On return to the UK, ICS volunteers undertake an 'Action at Home' project, ensuring that their new skills also benefit their local communities. More than 13000 young people from the UK have taken part in the scheme since 2011.
Felicity Morgan, Director of ICS at VSO, said: "Rowan will be joining thousands of other ICS volunteers who are doing amazing work around the world, every day. We're incredibly proud that UK aid is supporting young Brits bring about positive change in some of the world's poorest communities. As an organisation working on the frontline against poverty VSO see how people across Britain play an important role in delivering UK aid; from the NHS and Army  helping end the Ebola crisis, to the millions who donate, and the contribution we all make through taxes, together we are all making the world a fairer, safer place."
To find out more about ICS or to apply, visit www.volunteerics.org.